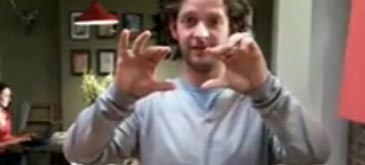 Un nou viral pune mintea (sau atentia?) internautilor la incercare. (Se pare ca lu' Vincenzo ii place de mine):
Hi,

This is Vincenzo, from The Viral Factory in London (http://www.theviralfactory.com) . I am doing the seeding of a video on behalf of Samsung, which this time has a stimulating interactive part. Viewers must guess the way it has been made that will be revealed on the "Making of" video I will send you in 2-3 weeks time. Hope you will like it.
I would like to know if there is any chance to get a post in your website .

Thank you

Best Regards

Vincenzo
Deci ia sa-mi  ziceti ce tehnica e folosita in urmatorul clip, raspunsul il vom avea peste 2-3 saptamani insa pana atunci….