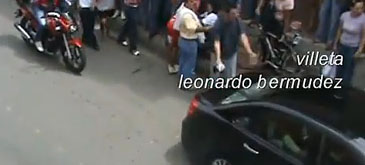 It's for the best. He was nearly in last place. Better that he break all his bones now than find out he's going to lose at the finish line.
Nu stiu cum sa ma exprim astfel incat sa pot fi cat mai bine inteles, ideea principala e ca e plin de tampiti in lumea asta. Nu ne ramane decat sa ne rugam sa nu avem de-a face cu ei vreodata.
Mai ramane acum sa apara vreun inteligent si sa dea vina pe biciclist.