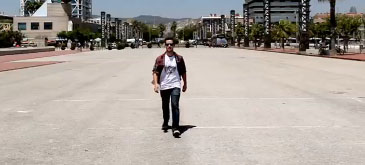 3 guys, 44 days, 11 countries, 18 flights, 38 thousand miles, an exploding volcano, 2 cameras and almost a terabyte of footage… all to turn 3 ambitious linear concepts based on movement, learning and food ….into 3 beautiful and hopefully compelling short films…..

= a trip of a lifetime.
Intr-adevar un proiect excelent realizat, imi aduce aminte de proiectul lu' Matt.
Update: Poate ca si Sebi ne pregateste ceva asemanator, campania in care e implicat –  Redescopera Romania pe doua roti – chiar ii ofera ocazia sa vada o gramada de locuri minunate ale Romaniei.
MOVE from Rick Mereki on Vimeo.