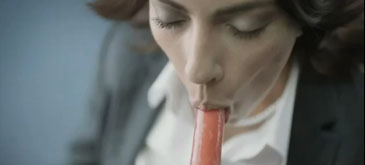 A sensible and sensitive way to advertise services for people possibly being sexually harassed in the workplace.
O reclama TV facuta pentru Asociatia Avocatilor Finlandezi (The Association of Finish Lawyers) care ne intreaba cat de sugestiv trebuie sa fie un gest astfel incat sa se califice drept hartuire sexuala.
Synopsis: Intr-un birou, o angajata se delecteaza (suge) cu o inghetata pe bat intr-o maniera ce creaza disconfort in randul colegilor sai de sex masculin.
😀