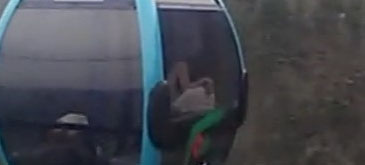 A warning board reading "Be cautious, it is risky to conduct intimate behavior aloft" is seen at the boarding port of a ropeway to the cable cars at Yao Mountain scenic spot in Central China's Henan province, April 27.

The board was installed to warn young lovers, especially those born after 1990s, not to get too intimate when riding the cable cars, to avoid accidents.
Ce poate fi mai incitant? Plus ca biletul dus-intors poate costa mai putin decat o camera la hotel. Nu? 😀
Asa si-au zis si tinerii chinezi din imaginile urmatoare, asta in ciudat avertismentelor afisate de autoritati.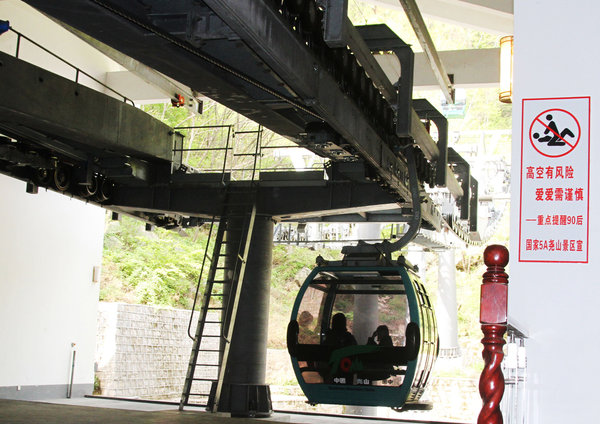 [via & mai multe detalii – chinadaily]