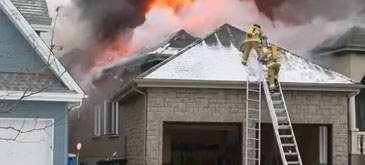 Firefighter FAIL – How not to fight a fire on a ladder
Had a live saw in his hands too. Skip to 0.50sec if you just can't wait.
Tinand cont ca pe jos era gheata iar pompierii nostri manevrau un ferastrau electric, cineva ar fi trebuit sa asigure baza scarii. Sper sa fie amandoi ok.