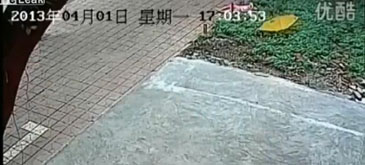 4 yo home alone girl jumps off six story building by holding umbrella
She is still in critical condition. Neighbors say she might be affected by TV cartoons in which little girls hold umbrellas and jump from height.
Si tocmai din acest motiv fiecare parinte trebuie sa-si supravegheze atent odraslele. In caz contrar se pot intampla accidente ca cel prezentat mai jos, o fetita – nesupravegheata – de doar 4 ani din China a sarit de la etajul 6 cu o umbrela in mana. Ia ghiciti de unde i-a venit ideea?
LE: Am reparat video-ul.