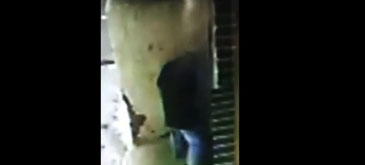 Guy Installs Shower to Stop People Peeing In His Alley | Funny Shower Revenge
I just put them all together for him! How to stop people pissing outside your property. Don't piss in my alley!
Un proprietar suparat al unei locuinte aflata un pic mai sus de parter, s-a decis sa instaleze un dus (cu apa rece, presupun) deasupra unui colt al blocului unde locuieste. Satul fiind de mirosurile ce-i intrau in apartament zilnic a considerat ca o mica razbunare asupra pisarcosilor de ocazie este binevenita.
Un baiat destept ar patenta aceasta solutie si ar vinde-o primariilor. Cum ar fi ca deasupra oricarei alee intunecoase, numa' buna de stropit vitejeste dupa o serie de cinci beri, sa existe un astfel de dus si un senzor de prezenta? Nu-i asa ca orasele ar fi mai curate? 🙂
Tipul si-a creat pana si un canal de Youtube, acolo unde posteaza zilnic materiale cu pisarcosi uzi. 🙂 Si vad ca are succes printre utilizatorii Youtube, mai ramane doar ca acestia sa puna mana de la mana si sa-i cumpere o camera video HD, cea folosita pana acum e vreun model gasit in pungile cu pufuleti.
Mai jos aveti o compilatie, sa o numim "Don't pee in my alley!!":