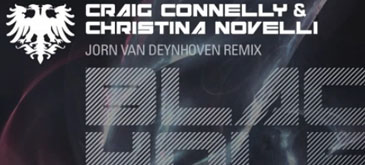 'Black Hole' is back! The remix package of Craig Connelly and Christina Novelli's uplifting summer Trance anthem features the incredible production talent of Blake Jarrell and Jorn Van Deynhoven and is out now on Beatport via Garuda Music.
Continuam seria recomandarilor facute de voi. Astazi ascultam o piesa absolut superba, trimisa de Adi (caruia-i multumesc si-l mai astept "pe la noi" cu noi recomandari).
Weekend placut si calduros tuturor!