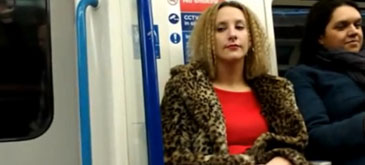 Girls check out guys crotch bulge on train 2
In this second shocking expose, Crotch Cam reveals the extent to which women continue to seek out and stare at a flaccid (non erect) bulge. Look out for the hilarious subconscious mouth and hand gestures and another classic ending. More proof that women are pervs too!
Primul episod al experimentului il aveti aici. Si sondajul (doar pentru fete, in caz de nu ati completat deja):

Loading ...

thx to branco