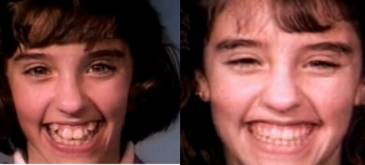 Braces Time-Lapse: Watch 18 Months of Teeth Straightening in 30 Seconds
In "Straight Teeth in Under 60 Seconds," a vintage time-lapse video posted to YouTube by Ernest McCallum in 2009, braces straighten an extremely crooked set of teeth in under a minute. The video was shot over the course of 18 months.
Un time-lapse de ~ 49 de secunde in care putem observa ce minuni poate face un aparat dentar cu dintii tai strambi (aparat ortodontic – daca e sa folosim termeni medicali).