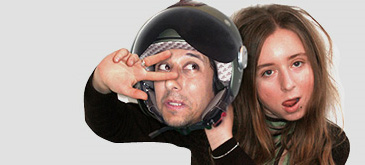 …nu sunt nici picioare.
Hi I'm Quique and I was born a head. Now, after 27 years doctors say I could be "assembled" into a body, so I made this website to find myself a proper one. Please, be kind, help me 🙂
Quique este un caz unic, s-a nascut cu o malformatie grava fiindu-i afectat intreg trupul, mai putin capul. Organele sale interne au marimea celor ale unui fetus in varsta de doua luni si mai mult decat atat, acestea s-au dezvoltat unul in interiorul altuia.
Ajutati-l pe Quique, de profesie arhitect, sa-si indeplineasca visul si anume  sa-si gaseasca un trup pe masura.
Dar haideti mai intai sa-i ascultam povestea:
Mai multe detalii, aici.