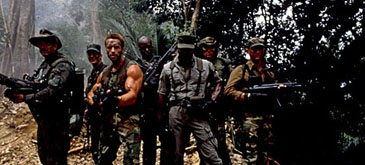 Even without Arnold, the new Predators movie looks pretty bad assed, and Arnold loves it! Trailer courtesy of FOX, and thank you IGN for the download. Happy to promote this movie! Can't wait for it to hit theaters!
…despre noul "Predators".
Si da, tipul care s-a ocupat de vocea de pe fundal il imita pe Arnold la perfectie. Bravo!