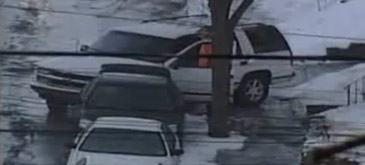 Conditions were extremely treacherous on Fallowfield Avenue in Beachview, Pa. after an overnight mix of snow and rain caused ice to form.
In continuare americanii ne furnizeaza materiale pe care le putem incadra usor la capitolul "wtf". Dupa sunetele ce se aud in momentul in care masinile se ciocnesc, se pare ca era un ger napraznic p'acolo. Brrrrrr!!
Continuare aveti  aici sau aici.


[via boingboing, thx to manuel]