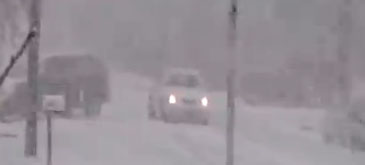 Multiple crashes on snowy road in Utah 01/21/2012
the video starts out slow but picks up, there are 3 curb hits, 1 360, about 6 accidents,3 cars in yards, and lots of cars out of control. Utah snow storm 01/21/2012

Se pare ca asocierea celor doua elemente din titlu este doar o gluma foarte reusita, imaginile de mai jos au fost surprinse zilele trecute in Utah. Acum nu vreau sa fiu rau insa hai sa dam vina si pe drum.