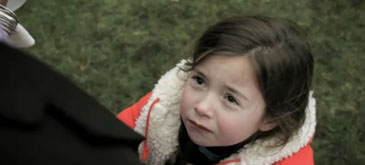 Commercial for the Young Director Award 2011

The film sees a sinister little wedding belle stir up some drama at nearby nuptial celebrations and is the latest in the YDA's Born to Create Drama campaign.
The Young Director Award este un premiu oferit tinerilor regizori in cadrul Cannes 'Lions' Advertising Film Festival si iata ca a ajuns anul acesta la a 12-a editie. Incepand cu 2004, au fost concepute o serie de spoturi de promovare pe care le puteti viziona aici.
Cel de anul acesta poate fi vizionat mai jos: