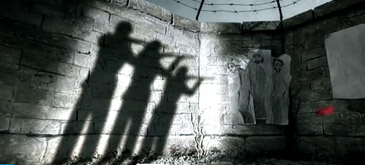 Spot for the 50th anniversary of Amnesty International, produced by Eallin Motion Art and Dreamlife Studio, with Music by Academy Award Winner Hans Zimmer and Nominee Lorne Balfe.

Director: Carlos Lascano

Music: Hans Zimmer, Lorne Balfe

Producers: Lukáš Skalník, Martin Hovorka, Paula Lema, Carlos Lascano

Production Managers: Ivanna Kozak, Pavla Martinovská, Martin Štefan / Script: Carlos Lascano, Paula Lema
Amnesty International, organizatia care apara drepturile omului din intreaga lume aniverseaza 50 de ani, iar pentru asta a fost creat un scurtmetraj de animatie. Creatorii sunt Eallin Motion Art & Dreamlife Studio, muzica vine de la Academy Award Winner Hans Zimmer & Nominee Lorne Balfe.
AMNESTY INTERNATIONAL – 50 years from Carlos Lascano on Vimeo.