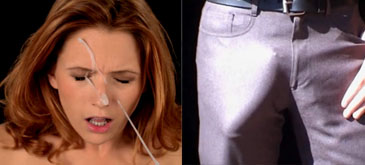 One Pound Johnny Club (OPJC) was formed to solve a problem – Expensive and sometimes embarrassing trips to the store to pick up an absolute must for the bedroom. It shouldn't be an embarrassing experience, but it still is. The service, inspired by the experiences of the co-founders, offers a monthly subscription where the members of the club can have discrete packages of condoms (from as little as £1 a month) sent to their door.
Interesante, interesante…. Cam porno dar interesante. 😀

One Pound Johnny Club – Sex Without The Mess!

One Pound Johnny Club – Sex Without The Mess! de onepoundjohnnyclub
Adultshop "Big Boy's Briefs" TVC