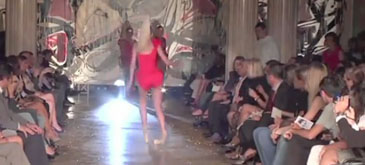 Epic High Heels Fail
Situation: A model is having extreme difficulty walking due to her high heels – Solution: If you don't know how to walk in heels just get some nice flats & avoid the shame
Nu stiu si nici  nu ma intereseaza. 😀 Importanta aici e doar prestatia domnisoarei din imaginile de mai jos, care a reusit sa ma lase cu gura cascata. Cum de a reusit acele miscari?