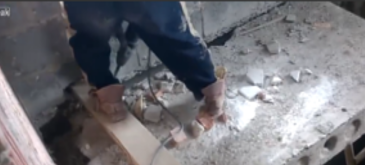 Belarus finest wrecking crew is back
Remember that video of the guy demolishing the very same concrete slab he was standing on?
Well here is some extra footage of what went on during that fateful day. i think we can all agree it's a miracle any of these guys made it past puberty.
Se pare ca sloganul "Noi muncim, nu gândim! se poate aplica cu success si in Belarus. Priviti aici cateva creiere de gaina in actiune: