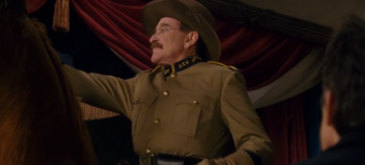 Last Movie Scenes of 5 Famous Actors Before their Death
The last movie appearances of Robin Williams, Marilyn Monroe, Heath Ledger, James Dean and Paul Walker. Their last movie scenes were respectively in Night at the Museum 3, The Misfits, The Imaginarium of Doctor Parnassus, Giant and Furious 7.
I considered the last movie scene of these actors to their last physical appearance in a movie.
Created by Movie Munchies
Uitandu-ma la materialul de mai jos, cred ca scenele filmate de Robin Williams si Paul Walker sunt extrem de emotionante.