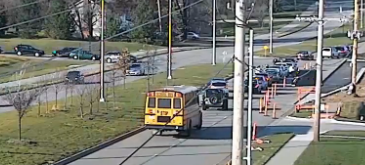 Traffic camera catches 15-car pileup
At least 15 vehicles rear-ending each other in a domino effect started by one fender-bender in heavy traffic.
The video, captured by a nearby traffic camera, shows a series of crashes set off when one car rear-ended another. The vehicles following behind fail to stop and, one by one, pile up on each other.
Cred ca e cel mai bun unghi de filmare ce putea fi folosit intr-o astfel de situatie. Un exemplu clar in care putem observa ca principalul motiv al producerii unor astfel de evenimente pe sosele este datorat unui lucru extrem de semnificativ: nepastrarea distantei corespunzatoare fata de masina din fata.