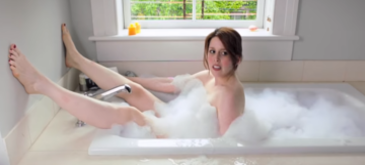 Amazon Mother's Day Ad for Fifty Shades of Grey – SNL
In this Amazon commercial parody, husbands (Jason Sudeikis, Bill Hader) try to please their wives (Vanessa Bayer, Kristen Wiig) with the perfect Mother's Day gift, but find Fifty Shades of Grey has beat them to it.
Este 8 Martie, La multi ani tuturor mamelor/femeilor din lumea intreaga. 🙂
Nota: Ziua Mamei se sărbătorește în România începând din anul 2010 în prima duminică a lunii mai.


thx to branco