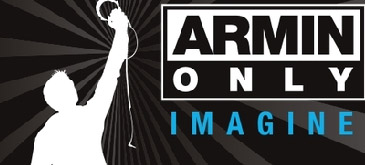 Pentru prima data in Romania, The Mission prezinta Armin Van Buuren intr-un show care a facut inconjurul lumii, Armin Only, intr-un turneu sensational. In cadrul Armin Only, artistul petrece toata seara evenimentului la pupitru mixand si condimentand seturile sale care pot ajunge si la opt ore cu diversi solisti, alaturi de care interpreteaza cele mai iubite piese de pe albumele sale. Este un spectacol de muzica, lumini si senzatii, un eveniment unic. Nu este nevoie sa iti IMAGINEzi, trebuie doar sa vii la Arenele Romane pe 28 iunie 2008.

…

Bilete vor fi disponibile in curand la pretul de 35 de ron in avans si 50 de ron la intrare.
Ascultam acum ASOT-ul 354 si aflu chiar din gura lui ca va fi prezent Sambata – 28 Iunie in Bucuresti – Arenele Romane – pentru a presta in show-ul sau de zile mari "Armin Only".
Alta faza tare: Pe compilatie (A State of Trance 354) putem asculta si un remix al piesei Morandi – Angels mixat de rusii de la Bobina.
O puteti asculta mai jos (parca nu suna atat de gay ca originalul) .
Morandi – Angels (Bobina Megadrive Dub)