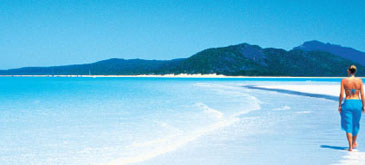 Want the best job in the world? If you enjoy new experiences and you can spare six months to enjoy life above the Great Barrier Reef, you're already in with a good chance.

It's easy to apply:

Step 1: Create a video application (in English and in 60 seconds or less) telling us why
you're the best person for the job and demonstrating your knowledge of the Islands of the
Great Barrier Reef.
Step 2: Fill out a brief application form and upload your video to www.islandreefjob.com.
Applications close 11.59pm UTC 22nd February 2009
Applications open on 2.00pm UTC 9th January and close 11.59pm UTC 22nd February
2009.
Deci avem asa: sase luni de zile – 70.000 euro , o insula din Marea Bariera de Corali si un singur job.
Alesul va trebui sa stea singur pe acea insula timp de sase luni, sa hraneasca pestii si broastele testoase, sa alerge balenele prin mare si sa tina un jurnal (foto, video, blog).
Perioada de selectie s-a incheiat fix astazi si se  pare ca multi romani au aplicat (link, link & link). Toti acestia spera ca se vor numara printre cei 11 candidati acceptati la testul final.
Ce sa zic mai mult? Le uram mult succes si sa nu dispere, sa visam putem cu totii. 🙂
[thx to meK]