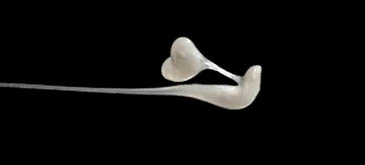 Is it possible to fill up a 5 litres bottle with your own sperm? Most of the students we talked to said "NO"! Or that it would take a whole life to do it.
Cam asa se intituleaza proiectul unor studenti americani: "Five litres experiment". Este oare posibil ca un barbat sa poata umple o canistra cu 5 litri de sperma intr-un singur an? Ce e frumos din partea lor este ca experimentul este deschis catre public. Astfel ca, indiferent din ce tara sunteti, va puteti inscrie iar regulile sunt urmatoarele:
The rules are simple:

1. Register and request one official 5 litres plastic bottle in this web. That day will be your first day of challenge. From that day on the challenge is in your hands.

2. Send us during the first 6 months a photo of your evolution. In the photo you have to be with the bottle, showing the filled amount.

3. The first person to fill up the bottle wins. Send us the bottle and after verifying that indeed it is sperm, you will be the winner.

The price: The biggest price is the pride to be the greatest stallion in the universe. But still, and so you never forget this 5-litres experiment, the winner will receive 50 L of milk a month for a whole year.
Se pare ca si Mihai Popescu din Romania participa la concurs. Doar eu am impresia ca dupa infatisare nu prea pare un om normal? Ia sa ni-l imaginam casatorit (ca poate nu este), oare ce parere ar avea nevasta-sa despre experimentul la care participa? 😀
Sa-i uram mult succes lu' Mihai: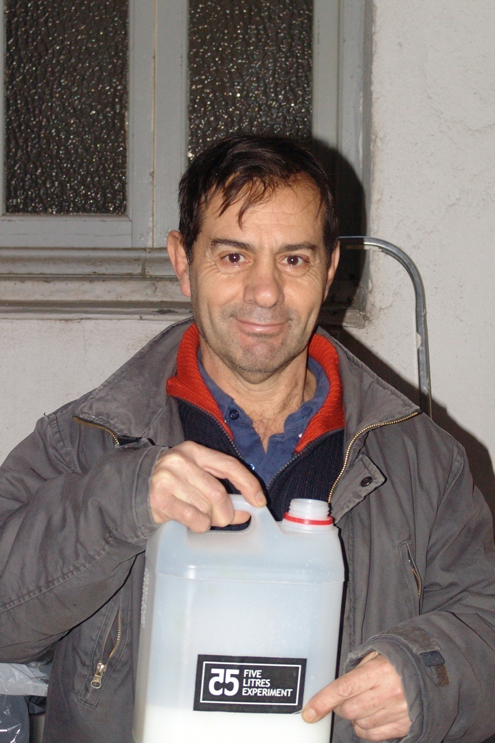 Paginina oficiala a experimentului – link.
[thx to oZn]