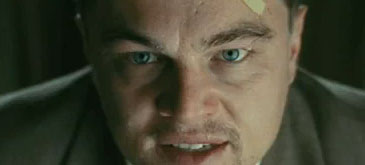 My 1st Trailer Cut. I used 50 trailers in this work. Special for TM fans! Enjoy!
Music by: AudioMachine – Akkadian Empire;Groove Addicts – Zero Hour; Audio Network – Mars; AudioMachine – Lachrimae (VadoskiN DNB mix); Wild Rumpus Music – Blame It on the Falling Sky 2.0; John Murphy – The Last House On The Left SCORE
Un tip cu prea mult timp liber la dispozitie – dar si mult talent –  s-a "jucat" cu aproximativ 50 de trailere ale celor mai bune filme scoase anul acesta pe piata. Rezultatul muncii sale il  veti putea admira mai jos si drept sa va spun, a iesit ceva superb, o compilatie ce vă va da fiori pe sira spinarii, garantez.
Si daca nu aveti ce face weekendul asta, ar fi cazult sa incercati sa le vedeti/revedeti pe toate 50 🙂 :
Underworld: Rise of the Lycans; Percy Jackson & the Olympians: The Lightning Thief ; Babylon A.D.; Knowing; Sherlock Holmes; Death Race; The Uninvited; Max Payne; Fast & Furious; G.I. Joe: The Rise of Cobra; Midnight Meat Train; Quarantine; 2012 (2012); Ninja Assassin; Twilight Saga: New Moon; Whiteout ; The Final Destination; Daybreakers; Race to Witch Mountain; Moon; Inglourious Basterds; The Box; Obsessed; Friday the 13th; Star Trek; Terminator Salvation ;Transformers: Revenge of the Fallen; Harry Potter and the Half-Blood Prince; Watchmen; Dragonball; The Spirit; Carriers; Bangkok Dangerous; District 9; Surrogates; The Book of Eli; Mirrors ; The Happening; Wanted; Sorority Row; Fighting; The Road; Angels & Demons; Jennifer's Body; The Day the Earth Stood Still; Pineapple Express ; The Last House on the Left ; The Haunting in Connecticut ; Shutter Island.