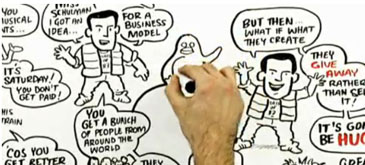 This lively RSA Animate, adapted from Dan Pink's talk at the RSA, illustrates the hidden truths behind what really motivates us at home and in the workplace.
www.theRSA.org
If you do something cool I will give you 2500 $.
O animatie extrem de interesanta despre lucruile ce ne motiveaza in viata. Va sfatuiesc sa va inarmati cu rabdare, filmuletul este pur si simplu hipnotizant!