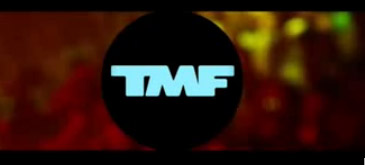 Every year (around new years eve) dutch music tv-station "TMF" broadcasts a videomix of all the popular music clips of that year.
Asa cum ziceam la finele lu' 2010, asteptam cu interes aparitia celebrei compilatii TMF. Si l-am gasiiiiit! 🙂 Chiar daca doza de trance nu prea este prezenta decat in proportie de ~ 10 % (sau chiar mai putin) eu va sfatuiesc sa-l salvati, mixul e la fel de reusit ca in alti ani. Il puteti downloada de aici si viziona mai jos. Weekend fain! 😉
Update: Btw, prinde careva TMF pe cablu? UPC, Dolce? Ca pe RDS sigur nu-i!

Tracklist:
01 Train – Hey Soul Sister
02 Stromae – Alors on Danse
03 Caro Emerald – That Man
04 BOB ft Hayley Williams – Airplanes
05 Taio Cruz ft Kesha – Dirty Picture
06 Mike Posner – Cooler Than Me
07 Ducksauce – Barbra Streissand
08 Hurts – Wonderful Life
09 Mark Ronson – Bang Bang Bang
10 Marroon 5 – Misery
11 Lady Gaga – Alejandro
12 Jason DeRulo – What If!
13 Enrique Iglesias & Pitbull – I Like It
14 Nicki Minaj feat. Will.i.am – Check It Out
15 Katy Perry – Firework
16 Eminem feat. Rihanna – Love The Way You Lie
17 Cheryl Cole – Fight For This Love
18 Scouting For Girls – Famous
19 Cee Lo Green – Fuck You
20 Mohombi – Bumpy Ride
21 Taio Cruz – Break My Heart
22 Rihanna – Rude Boy
23 Katy Perry – Teenage Dream
24 Far East Movement – Like A G6 icm Swedish House Mafia – Miami 2 Ibiza (mashup)
25 Armin Van Buuren & Sophie Ellis Bextor – Not Giving Up On Love
26 Lady Antebellum – Need You Now (
27 Katy Perry – California Gurls
28 Afrojack ft Eva Simons – Take Over Control
29 Flo Rida feat. David Guetta – Club Can't Handle Me
30 Taio Cruz – Dynamite
31 Travie McCoy ft. Bruno Mar – Billionaire
32 Swedish House Mafia – One
33 Tim Berg – Bromance
34 Usher ft Pitbull – DJ Got Us Fallin In Love Again
35 Kelly Rowland ft David Guetta – Commander
36 Charice – Pyramid
37 Shakira – Waka Waka
38 Pink – Raise Your Glass
39 Kelis – 4th Of July
40 Jay Sean – Do You Remember
41 Yolanda Be Cool – We No Speak Americano
42 Bruno Mars – Just The Way You Are
43 Rihanna – Only Girl
44 Usher – OMG
45 Swedish House Mafia – One icm Die Antwoord – Beat Boy
[thx to costy]