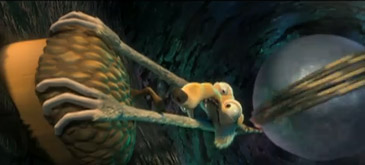 After three fantastic sequels, the makers of Ice Age are back with the fantastic fourth one – "Ice Age 4 The Continental Drift." Get a slice of yet another amazing film and stay hooked for more videos.
Ca sa intelegeti mai bine de ce producatorii seriei s-au gandit sa mai realizeze si un al patrulea film am sa ma joc un pic cu niste cifre: costuri productie pentru cele trei realizari de pana acum [ Ice Age (2002), Ice Age: The Meltdown (2006), Ice Age: Dawn of the Dinosaurs (2009) ] : 90 m ilioane $. Profit din incasari: ~ 900 milioane $. Deci? E totul clar? 🙂
Dar hai sa nu fiu rau, chiar imi doresc sa apara si a 10-a parte. Iubesc acest film, cum sa nu-l adori pe Sid? 🙂
Din pacate, Ice Age 4 – The Continental Drift apare doar in Iulie 2012, se pare ca mai avem de asteptat.
[via spuse.ro]