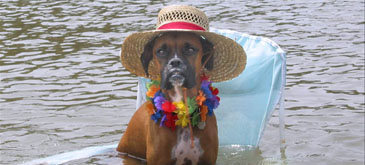 Big Litter Of Puppies Drive Their Mother Crazy
After carrying them and feeding them for six long weeks, this mama dog really needs some time alone!
Timpul tau, este, de asemenea, important pentru sanatatea si bunastarea ta si a copilasilor si implicit a intregii familii. Dupa cateva luni in care te-ai trezit din ora in ora, stresul, oboseala si sechestrul la domiciliu isi spun cuvantul asa ca  poti lua o mica pauza.
Iti uram mult succes!
Bonus: Scottie Pinwheel