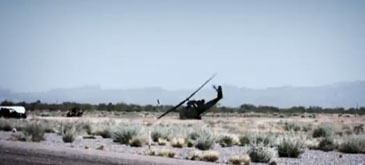 Helicopter Crash Caught On Camera – Top Gear Korea – Top Gear
**This was an accident that was caught on camera during filming for Top Gear Korea. Thankfully no one was seriously injured**

The original challenge pitted presenter Kim Jin Pyo in a Corvette ZR1 against an AH1 Cobra helicopter in true Top Gear style.
Din comunicatul oficial Top Gear am inteles ca nimeni nu a fost ranit insa cum veti observa si voi, imaginile cu prabusirea elicopterului sunt extrem de spectaculoase, mi-e greu sa cred ca pilotul a scapat nevatamat.