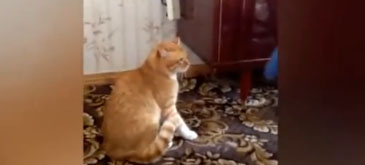 Cat's Revenge Video
Never Annoy a Cat, He Will Seek Revenge, Wait for the end.
This cat will not stop until it gets revenge for being annoyed with an oven mitt.
"I will look for you, I will find you, and I will claw you."
Funny video LOL!!
In caz de nu stiati cum arata razbunarea unei pisici ucigase….
thx to mArS