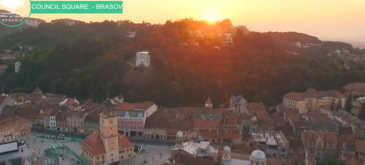 Va salut din nou dragi prieteni, sunt onorat sa va prezint noua productie despre Brasov si imprejurimile sale: "This is Brasov and Surroundings"… Ne-a luat ceva timp sa il pregatim tocmai la timp pentru o zi speciala, ziua Romaniei! Sper sa va placa. O zi excelenta din partea mea si a echipei 🙂
[…]

NOTE: please feel free to share but don't "forget" to credit/mention this page or our website:
http://www.thisiswhyromania.com
www.facebook.com/thisiswhyromania

The soundtrack is by Tony Anderson – Eyes Wide Open (licensed via musicbed.com).
Filmed over a period of four months using DJI Phantom 3 Professional (4K) and Sony and Canon DSLRs.
Mai jos puteti viziona un alt material exceptional ce ne prezinta Brasovul in toata splendoarea sa, va invit sa il admirati (nu uitati de Full Screen si HD):