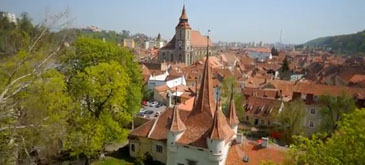 Brasov – One Minute of Beauty
A quick series of aerial shots taken during the spring of 2013 in Brasov – Romania.
Music: N. Levy – New Possibilities – Inspiring Soundtrack
Aircraft setup:
Frame: CarbonCore H6 650
Flight Controller: DJI Naza
Camera Gimbal: Photohigher AV130 / Skyline RSGS
Remote Controls: Spektrum DX8/DX6i
Camera: Sony NEX-5R
Baietii de la AerialMedia au realizat  un nou material intitulat "Brasov – One Minute of Beauty", mai frumos si mai captivant decat primul. Felicitari, m-a furnicat un pic pielea in timpul vizionarii. Foarte tare!