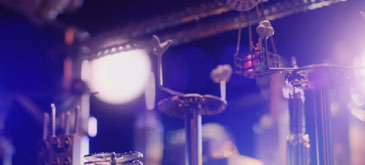 The art of time blends the clockmaker's artistry with 47 types and 1200 individual mechanical watch parts–some as small as 0.7 mm across!
A stage setting of beautiful precision embodies our group slogan: SEIKO. Moving ahead. Touching hearts.
The image song used for the background music includes the words and thoughts of Seiko's employees.
O reclama Made in Japan. Enjoy! 🙂