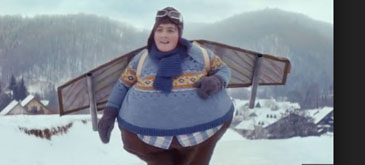 Edeka – Eatkarus
Our story is about a little boy named EATKARUS, whose longing to fly. What helps him with his plans and whether he really stands out in the end? Watch the movie now.

Nemtii de la Edeka, cel mai mare lant de supermarketuri din Germania, au mai scos zilele acestea o reclama ce tinde sa devina virala in online.
Update: Alte reclame de la Edeka gasiti aici sau aici.