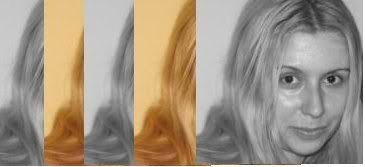 Shocking news: Romania, 21 April 2007. A 32 year old young woman was found dead in her apartment by her colleague.
Raluca Stroescu was found dead last Saturday by her Ernst & Young manager – who dropped by her home because she neither showed up at work, nor answered her phone. While her company does a very poor job at managing the crisis, and her doctors assess her physical condition as a lot more complex, Stroescu's colleagues and family tell the world that she died because of exhaustion.
Raluca Stroescu dies after working overtime on successive nights over an extended period. In the last 6 weeks, she lost about 6 kg. Her colleagues said that she only weights only 40 kg in her last days. She was stressed and she didn't have time for anything else. She asked her boss for a two days hollyday – pause – but she didn't get it. Just before she collapsed, because she was feeling kind of sick, the company took her to the company clinic when it was almost too late. The doctors threated her and sent her home to take some rest. That happened on Friday, 20 April 2007, and that was the last day anybody sees her alive.
Raluca Stroescu was a young, attractive, smart, career woman, but she worked herself to death, literally. She was a loner, who buried herself in her work, a workaholic if you will. And in search of what? Yes, she wanted to be good, she wanted to get a promotion, she wanted to have a succesfull career. Whatever she was looking for, she paid the price and was way overcharged.
This is what japonese culture may say, a karoshi case , meaning "death from overwork". This is the first well-known case of "death from overwork" happened in Romania!
May she rest in peace!
I wish I could give you a source in English, but the news didn't spark the interest of the international media yet. Maybe now, with your help!
Updates on 26.04.2007:
This post was written by bullets on April 25, 2007