BlogRush Phase 2 went live about 30 minutes ago.
Login to your account and check out the new VIDEO. (The link is at the top of the Dashboard page.)
.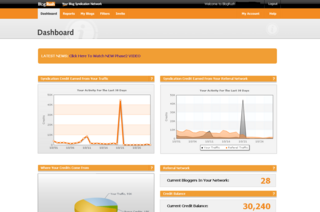 Here's Just Some Of What You'll Experience:
– Per-Post Statistics (Syndication, Clicks, "Buzz Meter", and more)
– Custom Reports (Enter a date range and see the entire activity for your account during those dates)
– More Categories For Improved Relevancy And Click-Throughs
– NEW 120-pixel Width "Narrow" Widget Option
– And Much More.
This post was written by bullets on October 31, 2007