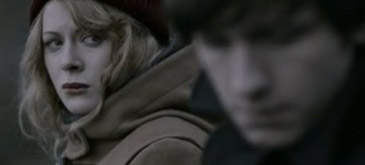 "The video for "Love Is Not Enough" follows the thoughts and emotions of two lost lovers in the final moments of their relationship – just as they realise that the relationship really isn't going to work. The whole video is filmed and edited in reverse, reflecting upon the cyclical nature of relationships. The backwards footage highlights the ambiguity and uncertainty of whether they are emotionally leaving or returning." Vicky Simmons, Director.
Vocea Zoei Johnston este,  ca de fiecare data, uimitoare. Sa salutam noul videoclip oficial al celor de la Above & Beyond lansat pe 2 Februarie 2012.
Bonus: A aparut Melodic Art 014 – sa-l felicitam inca o data pe Alexandru Stancu pentru minunata treaba ce o face pentru iubitorii de muzica trance. 😉 Weekend placut!