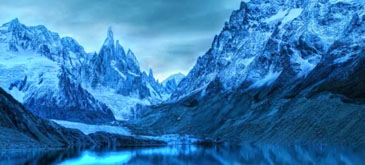 Salut,
Iti recomand: Above and Beyond pres. Oceanlab – Breaking Ties (Above and Beyond's Analogue Haven Mix) E piesa pusa in ultimul TATW 🙁 Pacat ca se termina show-ul.

Continuam seria recomandarilor facute de voi. Astazi ascultam un alt vocal trance trimis de catre Adi (caruia-i multumesc si-l mai astept "pe la noi" cu noi recomandari). Cu aceasta ocazie am aflat si o veste nu atat de placuta pentru fanii TATW: Above & Beyond renunta la renumitul lor show Trance Around The World. Detalii aici.
Weekend placut si calduros tuturor!
Trance Around The World 450 will be the last ever…………
Trance Around The World with Above & Beyond #449
2nd November 2012
1. Parker & Hanson "Arabesque" [Original Mix] (Anjunabeats)
2. Mat Zo feat. Linnea Schossow "The Sky" [Extended Mix] (Anjunabeats)
3. Jaytech "Vela" (Anjunadeep)
4. Boom Jinx & Andrew Bayer "To The Six" [Martin Roth Remix] (Anjunadeep)
5. Cressida "6AM" [Kyau & Albert Remix] (Euphonic)
6. Deadmau5 "Faxing Berlin" (mau5trap)
7. Andrew Bayer & Matt Lange feat. Kerry Leva "In And Out Of Phase" [Club Edit] (Anjunabeats)
8. Signalrunners "Meet Me In Montauk" (Anjunabeats)
9. Wippenberg "Pong" (High Contrast)
10. Norin & Rad "Bloom" (Anjunabeats)
11. Maor Levi feat. Ashley Tomberlin "Chasing Love" (Anjunabeats)
12. Who.is "We.Are" (Anjunabeats)
13. Eye Wall "Bad Deal" [DJ Remy & Roland Klinkenberg Remix] (Electronic Elements)
14. Above & Beyond & Gareth Emery pres. OceanLab "On A Good Day [Metropolis]" (Anjunabeats)
15. Mike Koglin vs. Jono Grant "Sequential" (Anjunabeats)
16. Arty & Mat Zo "Rebound" (Anjunabeats)
17. 7 Skies "Sushi" (Anjunabeats)
18. Sunny Lax "P.U.M.A" (Anjunabeats)
19. Nitrous Oxide "North Pole" (Anjunabeats)
20. DT8 "Destination" [Above & Beyond Remix] (Mondo)
21. Super8 & Tab "Helsinki Scorchin" (Anjunabeats)
22. Andrew Bayer "From The Earth" [Breakfast Remix] (Anjunabeats)
23. Above & Beyond "Can't Sleep" (Anjunabeats)
24. White Room "White Room" (Liquid Asset)
25. Super8 & Tab "Suru" (Anjunabeats)
26. Sarah McLachlan "Fallen" [Gabriel & Dresden Remix] (Arista)
27. Above & Beyond Pres. OceanLab "Breaking Ties" [Above & Beyond's Analogue Haven Mix] (Anjunabeats)