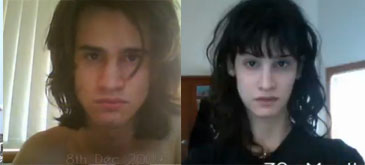 This video is of me going through a 3 year transition. I have had FFS during the process. I started roughly around when I was 20 – 21 years of age.
I use to have my own channel a while ago where I'd post videos, but removed it. Here I am again making a return.
Filmuletul de mai jos mi se pare a fi impresionant dar in acelasi timp extrem de infricosator. Brrrrrrr! Sexi!!