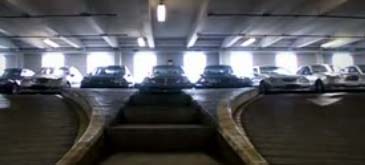 They are ruthless masterminds behind a multimillion pound crime wave.
Targeting the fastest and most expensive cars on earth.
These thieves are not only stealing them but have the nerve to bravely film themselves while in the act of the crime.
This is the real life of Gone in 60 seconds.
Nu, nu este vorba despre celebrul film al lui Nicolas Cage si multitudinea aia  de masini sclipitoare la care (din pacate) viseaza tot romanul. Zic din pacate pentru ca ….
In fine, mai jos puteti urmari un documentar despre o banda de hoti de masini de lux din Marea Britanie care in cele din urma au fost prinsi, dupa o operatiune ce a durat aproximativ sase luni. Interesant, dupa parerea mea.
Durata: 22 Minute. Enjoy!

object classid="clsid:d27cdb6e-ae6d-11cf-96b8-444553540000″ codebase="http://download.macromedia.com/pub/shockwave/cabs/flash/swflash.cab#version=6,0,40,0″ width="425″ height="326″>

[via]