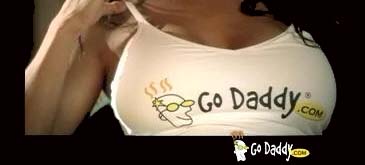 According to the terms of our agreement(s), we tried to bill your MasterCard card ending in the last two digits XX in the amount of $ 7062.01 for the item(s) below, but our billing attempt failed. This could be for a variety of reasons, including an invalid or expired credit card on file.
Mmmmmmm……nnnnoot!
Se pare ca un blogger a patit nastrusnicia. Platind un plan de hosting care costa  7 $/luna s-a trezit cu  o factura de 7000 de parai pentru "depasire de quota". Asta fara nici un fel de avertisment in prealabil. Mai ciudat este faptul ca cei de la GoDaddy au voit sa se autoserveasca din cardul omului. Doar ca nah, au intampinat ceva probleme.
Povestea pe larg, aici.
[via Netuality]