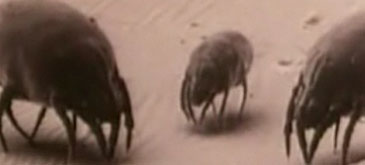 Stiti cate specii de animale traiesc pe pamantul asta? Va zic eu: numarul lor este aproximativ egal cu cel al lighioanelor in miniatura ce salasuiesc pe corpul vostru.
Citez:
Are you really clean after bathing?

The only way to be 100% clean is to set yourself on fire:)
Bine zis. O sa intelegeti imediat semnificatia ideii de mai sus urmarind in continuare o particica din documentarul: "The Invisible World".


Documentarul "National Geographic Video – The Invisible World" poate fi vizionat in intregime aici (0:55 h). Foarte, foarte interesant, va asigur!