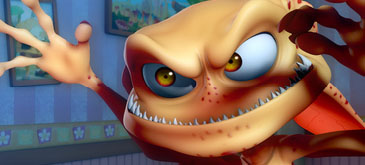 There is something strange and mysterious that stalks Alice from the cabinet in the darkness, the Monstrejo. Met wrapped in an entertaining situation into which Alice will manage to change the roles.

The Monstrejo is my animation short film made for the final project of master MA ISCA in the University of Balearic Islands.
Meritam si un pic de destindere, nu?