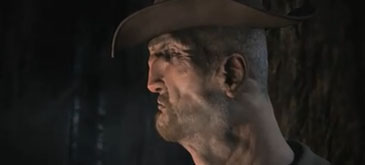 Nathan Love's goal was to give the project a unique, hand-animated visual style that would feel exciting, intriguing, and powerful, while developing characters that resonated beyond the piece itself.
"The script, storytelling, and the design and realism of the characters and environments helped create an amazing end product."

de aici
O animatie brutala, plina de scene violente si gore. Nerecomandata persoanelor sub 18 ani sau celor ce tocmai trec prin perioade psihice grele. V-am avertizat..
Se recomanda vizionarea in full screen, HQ si neaparat cu sunet.


O animatie creata de Nathan Love,  pe al carui site o sa gasiti mai multe chestii interesante.