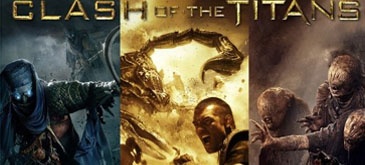 Clash of the Titans care se va lansa in 2010, este un remake al filmului cu acelasi nume lansat in 1981 si asa cum ne-am obisnuit pana acum, jocul este o adaptare a remake-ului (sa recapitulam: un joc video facut dupa un film care a fost facut dupa un film; nice!)
mai multe detalii – aici
A aparut al doilea trailer pentru Clash of the Titans, film ce-i are in distributie pe Liam Neeson, Anthony Hopkins sau Sam Worthington. Lansarea – martie 2010.