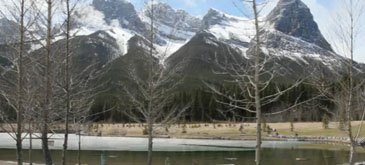 News, Weather & Sports – a year long time-lapse documents the seasonal changes and the recreational activities of visitors to a public park. This is a preview clip of a looping video art project by Dan Hudson (www.danhudson.ca). Location: Canmore, Alberta, Canada. Music: Chris Jennings. Support: Canada Council for the Arts.
Cred ca asistam la cel mai relaxant moment al zilei. Materiale asemanatoare am mai postat aici sau aici.


Bonus: cateva detalii despre Rocky Mountains – link .