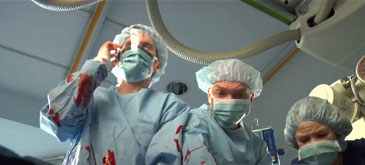 This clip is part of a series of video clips that have been produced by VicRoads to make people more aware of road safety issues, in particular using a mobile phone while driving.

Don't be a dickhead. Don't use your phone…
Nu stiu daca toata lumea realizeaza ca unele job-uri nu prea "isi lasa" posesorii sa isi utilizeze telefoanele mobile in timp ce se afla la servici. Ei bine, in primul rand asta ar trebui sa o stie chiar ei.
O campanie pentru soferi.
Si inca una: